Peru Weather
The weather and climate in Peru can vary depending on the region in which you are situated as temperatures and humidity are affected by location. However the areas of Peru can be split up into general areas were weather trends can be defined for example the coast, mountains and jungle regions. Each region also has a dry and a wet season that can greatly affect the conditions of Peru.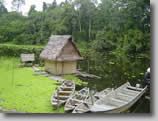 Jungle Weather
The Amazon region has a dry season between A Oil and October were during this period temperatures can average between 30-35°C. This is the best time of year to visit the Amazon as there will be fewer mosquitos with low rivers enabling access to beaches that are covered in water during the wet season, also the wildlife will be much more visible from the river. On the other hand the wet season runs from November till March where heavy rain is frequent although only in bursts of around two to three hours.
For More Information on the Amazon Please Click Here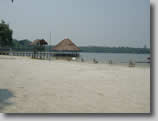 Coast Weather
In the regions along the coast of Peru covering cities such as Lima, Arequipa and Nazca the average temperature is usually between 25-35°C. The dry season on the coast lasts from December to April where you find little rain at all during this period. Whereas the wet season will generally mean a drop in temperature and you will also find that swimming in the sea is generally to cold. You will also find that there will be a sea mist over most of the coastal areas during the wet season.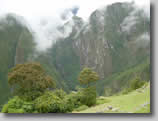 Mountain Weather
The dates of the dry season in the mountains is very similar to that of the dry season in the jungle as it ranges from April to October when the temperature is very hot during the day with little rain. As the night approaches the temperature will generally drop to single figures however it will usually remain dry. The wet season lasts between November and April in the mountain regions of Peru where you will find the weather dry in the mornings with heavy bursts of rain during the afternoons accompanied with a constant mild temperature.