Peru Tour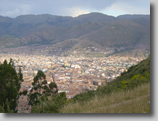 If you are looking to visit Peru as a holiday destination and feel that you don´t want to miss out on any of the main tourist attractions that the country has to offer, you may like the opportunity of taking a pre-determined tour. This will enable you to tailor your holiday to your exact needs and requirements whilst making sure that you visit all of the destinations you want to visit. Many companies now offer the opportunity for you to tailor your holiday to your exact needs and below we have listed some of the tours c arently available to you.
An example of a tour that encompasses are large section of Peruvian landmarks is the Cusco and Inca trail to Machu Picchu. This tour is extremely popular with tourists as it covers some of the most popular Peru destinations. The tour is available in varying lengths however we have discussed the shortest journey available below that will allow you to view all of the Cuzco and Machu Picchu areas of interest. A typical itinerary for this trip would involve you arriving by plane in Lima the capital of Peru, from here you will be given details and information on all of the necessary items you will need for your trip. The following day will involve you being transferred to Cuzco and upon your arrival you will be given a tour of the city and you will be able to dine in a classic Peruvian restaurant followed by a show.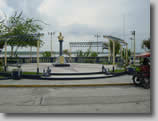 The next section of your trip will undertake the Machu Picchu section, this includes a full day excursion to the sacred valley of the Incas from which you will be able to visit the typical indian market of Pisac, followed by lunch in a local restaurant. You will also visit the Inca Fortress and Citadel of Ollantaytambo, built to guard the entrance to this part of the Valley after returning to the hotel you can then explore Cuzco. Machu picchu is the next day of your tour where you will discover the lost world of the Incas and their technological advancements with tight construction, water channels and staircases carved from the living rock of the mountain. After your visit to the astounding site of Machu Picchu you will have lunch at a restaurant in Aguas Calientes. With the following day of your journey allowing you to return to Lima for your international flight home.
For More Information on Machu Picchu Please Click Here