Peru Facts - The Number.1 Peru Facts Website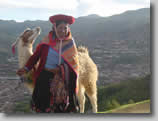 Hello and welcome to Peru-Facts.co.uk.
Here at Peru-facts we aim to give you all the information you will ever need on Peru, whether you are planning a visit to Peru, already booked your holiday to Peru or you are just looking to discover information on Peru itself. We will cover all of the necessary inf ymation you need weather it be details on one of the many tourist attractions of Peru such as Machu Picchu and the Amazon Rainforest or information on the possible tours that are available to Peru.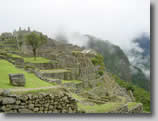 The web site contains a vast amount of information on Peru covering a wide range of topics such as the Amazon Rainforest, the ancient Inca civilization, Machu Picchu, the Nazca Lines, Peru facts and Peru holiday information. All of these sections can be found by clicking on the red menu bar located towards the top of the page, this will take you to the different sections of the website. In each section of the website there is a selection of articles located in the top left hand menu box that will help to provide detailed information on topics relating to each sections heading.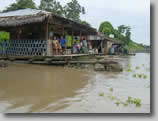 If you would like to contact us at peru-facts.co.uk or have any comments or questions about Peru we will be happy to answer them for you. In order to get in touch with us please click on the contact link located in the top left hand box on this page. As Peru-facts has been created by people who have visited Peru with their opinion on the best Peru has to offer, we are also open to articles being sent to us on a range of aspects involving tourism in Peru. If you feel you can add to the site could you also please contact us. We hope that you find your visit to peru-facts.co.uk helpful and interesting, enjoy your visit!