Peru Holidays
Peru is a wonderful holiday destination that can offer a wide range of activities, places and entertainment to suit your personal taste. For example if you are looking for an adventure holiday then Peru would be an excellent choice as it can offer a wide range of activities from trekking in the Andes to cruises along the Amazon river. Below we aim to inform you on some of the wonderful places you can explore on your adventure to Peru.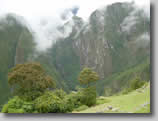 The Inca Trail
The Inca trail is world renowned and thousands of people every year take part in the hike across the Andes to discover the lost world of Machu Picchu. The classic trek involves covering twenty-eight miles of the Incas stone laid path to Machu Picchu as used by the Incan people.
For More Information on Peru Trekking Please Click Here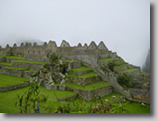 Machu Picchu
One of the most famous places in the world, Machu Picchu is the mysterious lost city of the Incas that remained hidden for hundreds of years in the Andean mountains. Machu Picchu is also one of the Seven Wonders of the new World, this is a global icon that not only lives up to the hype, but exceeds it.
For More Information on Machu Picchu Please Click Here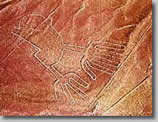 The Nazca Lines
One of the mysteries of the modern world, the Nazca lines are huge drawings on the floor of the Nazca desert located to the south-west of Peru and cover an area of 520km between the two towns of Nazca and Palpa. The ideal place for your imagination to help solve the mystery of why the lines were created.
For More Information on the Nazca Lines Please Click Here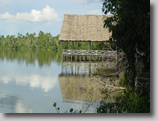 The Amazon Rainforest
The Amazon rainforest stretches over a vast area of South America and covers an area of seven million kilometers (1.2 billion acres) with the amazon rainforest covering an area of 5,500,000km that contains over 70% of the worlds species.
For More Information on the Amazon Please Click Here