Peru Amazon River Cruises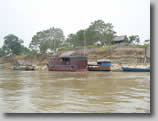 Amazon River trips are growing increasingly popular with tourists visiting Peru with many packages available to purchase. The reasons for the Amazon River cruises being so popular is because it creates the opportunity for you to experience the sounds, sights and tranquility of the jungle from the comfort of your cruise boat. The experience of viewing the magical scenery of the Amazon Rainforest from a cruise boat enables you to reach some of the most remote places on the Amazon River providing tranquil and peaceful environments for you to relax in. The majority of cruises will start from Iquitos in Peru which is regarded as the gateway to the Amazon Rainforest; your journey can take you as far as Manaus in Brazil or a short two day cruise all of which can be tailored depending on your taste.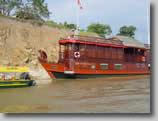 Dawn on the Amazon is one of the best Amazon River cruises available, offering many ways in which to personalise your trip to best suit you. This ranges from bird watching an array of tropical birds, fishing for peacock bass, watching pink dolphins, view tropical and rare flowers and plants, jungle walks in the heart of the Amazon rainforest and also giving you the opportunity to sample local Peruvian cuisine. The boat on which you will travel on the River Amazon is called the Dawn on the Amazon III which is 65 feet long and can comfortably accommodate eight people on each cruise. The size of the boat also enables you to visit remote areas of the River Amazon such as tributaries and lagoons that other much larger cruise ships are unable to negotiate. All of which can provide you with excellent fishing opportunities to catch new and exciting fish like the peacock bass and black piranhas.
For More Information on Amazon River Fishing Trips Please Click Here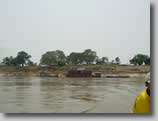 Some of the facilities that are available to you on the Dawn of the Amazon include four cabins with sinks, five showers, flush toilets, fully stocked bar, kitchen area, dining room, fans, lights, electricity, freezers, refrigerator, computer and a sonar/GPS unit. The main deck of the Dawn on the Amazon has an open shady area that is ideal for you to keep cool and watch wildlife along the river. The upper deck is an open air observation area from which you can watch the jungle glide by, work on your tan, or enjoy the southern hemisphere's spectacular night sky.
For More Information on Dawn on the Amazon Please Click Here