Iquitos Guide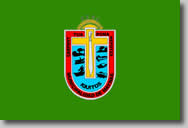 Iquitos is often referred to as "The gateway to the Amazon" due to its location enabling easy access to the Amazon basin. However Iquitos cannot be reached by road with the only options available to travel to Iquitos are either by air or boat. oe city of Iquitos is the largest in the jungle with over 400,000 people living in the city making Iquitos one of the most populated cities in the world that cannot be reached by road. Iquitos is located to the northeast of Peru and covers an area of around 368,852km² that is surrounded by three rivers that are the Nanay, the Itaya, and the Amazon.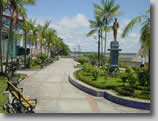 The city of Iquitos was originally founded in 1864 by the birth of the Loreto region, which is the largest province of Peru with Iquitos being its capital. In the past Iquitos was the main source of communication to Peru from European countries as Lima was much more difficult to reach than Iquitos as the Amazon lead straight to the city of Iquitos. One of the main reasons for the growth in popularity of Iquitos was due to exportation of goods from the area such as gold and rubber. However the rubber boom finished and now the main form of industry in Iquitos is tourism.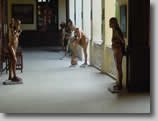 Iquitos is over 3,000km (1,864miles) from the mouth of the Amazon and its location to the Amazon has helped immensely with the boom in tourism in which Iquitos is now seeing. If you are visiting Iquitos (which is advisable if you are traveling to the Amazon) there are many areas of interest such as the Museo Etnográfico which is picturesquely located along the Malecón. The museum is an old building that has life-sized fiberglass casts of many members of various Amazon tribes; you will also find the Biblioteca Amazónica which is the Amazon library containing over 24000 titles. It consists of the following specialised areas: social sciences (including history, sociology and anthropology), science and philosophical thought, theological and biblical sciences, applied sciences, linguistics, literature and all kinds of works on a wide variety of disciplines with an Amazon theme. There is also many opportunities to see wildlife and the Quistococha complex is an example of that, as it offers a private beach, a huge aquarium, hiking trails and an on-site museum, all based around the Quistococha lake.