Machu Picchu Tours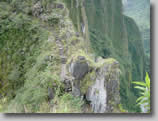 In order to get to Machu Picchu you can use a variety of methods to get to the lost city of the Incas. You can firstly decide to follow the Inca trail to Machu Picchu which involves 33km (20.5 mile) hike through the mountains to Machu Picchu. This will take around four days starting in Ollantaytambo where there are numerous buses that will take you to the strat point of the Inca trail, from here you will pass through breathtaking scenery and Inca sites suckuas Runku and Sayacmarca, with the trail finishing near Intipunku which is the sun gate to Machu Picchu. There are also other trails that you can take, however this is the most popular route for tourists and will prove an excellent way to see Machu Picchu.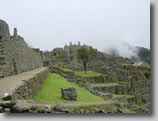 If however you do not like the idea of hiking to Machu Picchu then you can get there by catching the train to Aguas Calientes which is one of the surrounding villages below Machu Picchu. The train runs regularly from Cuzco and the journey to Aguas Calientes station will take around three hours forty minutes. From the station you will have to walk up a tightly winding 8km (5mile) road that leads directly up the mountain to Machu Picchu. However you can use a bus which will take 25 minutes to reach the the ruins of Machu Picchu.
For a Map of Machu Picchu Please Click Here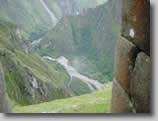 There are many companies that offer tours to Machu Picchu over various periods of time, the shortest of which is the three day trip that involves three days and two nights in Peru with a direct pick up fro Cuzco airport with a full days schedule of sights to see around Cuzco the capital of the Inca Empire. The second day will involve a train journey to Machu Picchu enabling you to discover the lost city of the Incas with the option to stay in the hotel based by Machu Picchu to avoid the crowds. The third day will involve your transfer home. You will be able to find a selection of trips to Machu Picchu that will suit you and your budget as there are trips that can be tailored to your requests. Examples of this would be the ability for you to take part in the inca trail plus the option to take longer trails throughout the Andeas and visit other Inca sites of interest on your trip to Peru.